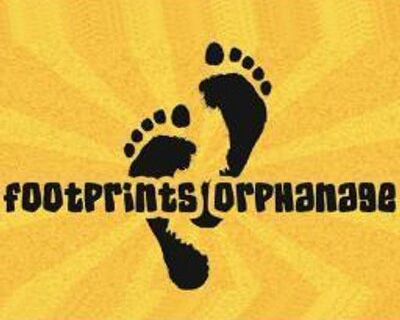 SUPPORT FOOTPRINTS ORPHANAGE THIS CHRISTMAS
Background behind Footprints…
In 2008, Kerry Watson returned from the Shimba Hills in Kenya where she had spent time as a volunteer working with orphaned and neglected children. This experience sparked a vision to build her own orphanage, offering food, water and shelter to orphaned children. By 2012, her dedication and incredible hard work resulted in the building of classrooms and, since then, the orphanage now houses 30 children. Footprints gives the most vulnerable, desperate children the chance to have a childhood.
…Footprints objectives:
To create a home that can give parental care, love, understanding, security and happiness but above all the sense of belonging to family life that every child deserves.
To give the children an education that will encourage, motivate and lead them to become confident adults with opportunities for the future.
GEC supports Footprints by giving a monthly donation to the orphanage, funded by the money our customers spend with us. It costs £5,000 per month to maintain the home and school facilities. We would like to encourage others to join us in supporting this brilliant project so whatever you can afford or donate, please do help this wonderful Charity.
If you want to find out more about the important work of Footprints, please visit the project's website here or you can use the below contact details to get in touch directly:
UK Registered Address:
Footprints Orphanage
1 Mapledene Crescent
Wollaton
Nottingham
NG8 2SS
United Kingdom
General email: [email protected]
Kenya Postal Address:
Footprints Orphanage
P.O. Box 5701
80401
Diani Beach
Kenya
Email: [email protected]
(Please note that Kerry lives in Kenya, where the internet connection is extremely unreliable).
Tel:  Kerry Watson – Founder
(From UK) 00254 711 344 129
(From Kenya) 0711 344 129
Tel:  Patrick Wanjala – Manager
(From UK) 00245 722 936 744
(From Kenya) 0722 936 744