At GEC Luxury Design & Build, we believe in giving back. We provide long-term support for the Footprints project in Kenya, as well as fundraising for a number of charitable causes that we strongly believe in.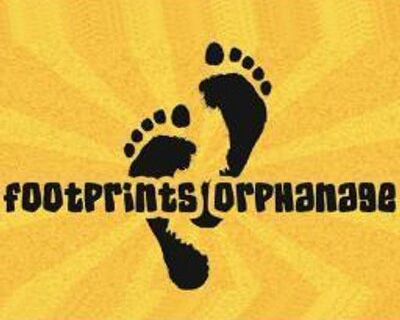 Background behind Footprints…
In 2008, Kerry Watson returned from the Shimba Hills in Kenya where she had spent time as a volunteer working with orphaned and neglected children. This experience sparked a vision to build her own orphanage, offering food, water and shelter to orphaned children. By 2012, her dedication and incredible hard work resulted in the building of classrooms and, since then, the orphanage now houses 30 children. Footprints gives the most vulnerable, desperate children the chance to have a childhood.
…Footprints objectives:
To create a home that can give parental care, love, understanding, security and happiness but above all the sense of belonging to family life that every child deserves.
To give the children an education that will encourage, motivate and lead them to become confident adults with opportunities for the future.
GEC supports Footprints by giving a monthly donation to the orphanage, funded by the money our customers spend with us. It costs £5,000 per month to maintain the home and school facilities. We would like to encourage others to join us in supporting this brilliant project.
If you want to find out more about the important work of Footprints, please visit the project's website.
I am raising monies for the wards by climbing Mount Kilimanjaro in Africa in August 2017. Not an easy task, with possible issues like altitude sickness and extreme exhaustion. Not everyone makes it to the top. But, we're absolutely determined to succeed and we would like your help.
One of the best ways to help children suffering with cancer is by making sure enough funding reaches the very wards where they are being treated. All of the monies donated will go to Childrens Cancer wards E39 and E40 at The Queens Medical Centre, Nottingham.
Nottingham Children's Hospital Children's Cancer and Neuroscience wards
Having been touched by the heroic work carried out by the doctors and nurses on the Children's Cancer Wards at the Queen's Medical Centre in Nottingham, we are undertaking various fundraising activities.
To honour the children who are currently undergoing treatment, to celebrate the children who have already won the battle, and to remember the children who are no longer with us we are asking for your help. Because every child deserves to grow up some day.
Hospital visit to E39 and E40 Children's Cancer and Neuroscience wards
Leamington Wolf Run for Help for Heroes
Raised money for Help for Heroes. Our donations go to fund projects that directly help our wounded, injured and sick to recover and return to the Forces or transition to civilian life. Every case is considered on the basis of need, whether they are serving or veterans. And it's not just for the short term. Help for Heroes gives support for life.
Broughton Hall, Yorkshire Tough Mudder for Help for Heroes
in 2016 and pushing you farther than ever before. Get ready to come face to face with rolling hills, dark woodlands, deep bogs and thick, swamp-like mud
Stanford Hall, Wolf Run for Footprints